Black Business Pitch Competition | July 2018
Founded by Halima Wyatt, Bemix is a social commerce beauty community that leverages direct consumer engagement through shared visual media, ultimately giving the consumer the power to curate their own experience and purchase product directly from credible influencer content. How it works. Influencers can 1) upload content (videos and images), 2) tag product featured in content and tag categories that content is related to, and 3) generate commission from content and track data to improve and grow their business. For more information, visit www.mybemix.com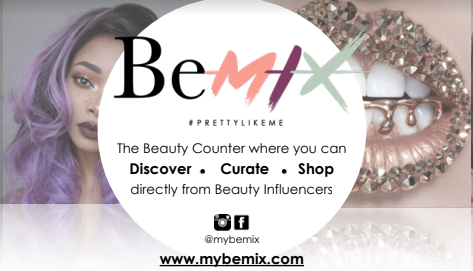 SONYA KAY BLAKE is the Director of Community Business in Los Angeles Mayor Eric Garcetti's Office of Economic Development.  Prior to that, Sonya served as the Governor's Small Business Advocate, CEO of the National Association of Women Business Owners in L.A., and a small business startup consultant to aspiring South L.A. entrepreneurs.
BRADLEY EDWARDS is the Chief Operating Officer of Pacific Pro Football, where he oversees day-to-day operations for the league.  Bradley previously served as Director of International Media Business Development for the National Football League, and structured traditional and digital content negotiations at Disney and ESPN Media Networks.
DELANE PARNELL is the Founder and Chief Executive Officer of PlayVS, the venture-backed startup building the infrastructure for high school esports.  In June 2018, PlayVS announced a $15M Series A led by NEA, the largest ever for a black founder in the consumer internet industry.
LABIC would like to extend a special thank you to our sponsor, Sip & Sonder.